Dear Members and Residents
The next course of Bunnies started this week – this is a Ladies beginners 8 week golf course that is fun and relaxed. Just an hour and a half every Thursday morning will see you playing 9 holes in no time! Our Communications Manager, Robyn Spies, has joined the August intake with another 17 ladies! Watch out for Robyn's weekly updates and follow her journey from golf classes to a mini golf competition! If you are interested in joining Bunnies call Steve on 076 141 7469
Please don't miss the talk by well-known birder, Steve Davis, at the Mount Edgecombe Country Club on Thursday, 23 August at 18h00. Please see details further along.
We are proud to announce the Mount Edgecombe Country Club Sports and Lifestyle Festival on the 16th September – this is an open-day where we encourage you to bring your family and friends along and participate in the many competitions across all sports and enjoy a fun family day out! Please see all the details further along. To book your spot in the various competitions please watch out for the individual posters for each sport.
I do hope you have a great rest of the week and please stay in touch.
Contact details – desiree@mountecc.co.za
You're welcome
Desiree Stone
Club Manager
---
 High Praises
We love hearing about your good experiences at any of our venues at the Club. We particularly love being praised.
Thank you, Allan Yates, for the positive feedback ~ we'll be sure to pass on your valued sentiments.
"We had supper at the main club on Tuesday night. Our meal was sensational. The loaded focaccia starter was the best I have had in 17 years of eating at the club, and our mains were perfect. I had the hake and calamari combo and my wife had the Parmesan chicken. We finished with the chocolate fondant, which we shared. The service was quick and efficient and the floor manager was on top of the whole team. The staff was also attentive and friendly. The attendance of the main chef made a difference in the kitchen. Our thanks and congratulations to the entire team!"
---
---
BUNNIES
8-WEEK LADIES LEARN TO PLAY GOLF COURSE
This week, our Communications Manager, Robyn Spies, started the Ladies "Bunnies" Golf Course at the Mount Edgecombe Driving Range.
Follow Robyn's weekly updates:
Week 1
"The thought of playing 18 holes, remembering all those rules as well as the Golf etiquette makes Golf quite intimidating! But I must say after our first introductory lesson with Steve Cottingham and seeing so many familiar Mount Edgecombe Estate ladies also joining for the first time I felt very positive…..and a little excited! Made some new friends and found Golf retail therapy to be very trendy!"
"The first lesson explains how the course works and we really are wonderfully spoon feed by Steve (PGA Coaching Professional) and Bunny mum Nicci Taylor who will be guiding us through all the rules and regulations. It all starts on the putting green and after the first 4 lessons we get to play one hole on The Woods Course – doesn't sound too bad! Nice that during the 8 week course we will actually play 3 mini competitions on the golf course! "
"Most valuable lesson of the day….clubs are NOT called sticks! I have a lot to learn….."
---
MOUNT EDGECOMBE COUNTRY CLUB SPORTS & LIFESTYLE FESTIVAL

We are delighted to announce the "Event OF The Year" – The Mount Edgecombe Country Club Sports & Lifestyle Festival sponsored by CMH Land Rover Umhlanga on 16th September. This Festival is open to Residents and Members and we encourage you to invite your family and friends. Please support this fun, family, sporty day and come and see what our rejuvenated Country Club has to offer.
The aim of the festival is to bring the Mount Edgecombe Country Club Estate community together but also to boost Non-Residential Membership which is vital to the sustainability of the Club. A successful Club has a direct impact on our Brand which positively effects your property values. To boost Club Membership, we will be offering some great membership packages.
Highlights of the day include:
07h00 The Prop247 Fishing Competition
10h00 The Cornubia Mall Mountain Biking and Trail Running competition
11h00 Chipping Competition
12h00 The Golf competition
12h30 Kid's tennis
13h00 Dance show by Emma Tompson and her little dancers
14h00 Kid's putt-putt competition
15h00 Bunnies golf competition
15h30 Bowls Demo
16h40 Bowls U50's vs over 50's
18h00 Prize giving with Darren Maule
19h00 Prize Giving dinner
AND there is much much more including markets, a sports village, a pop-up gin bar, beer tent and all culminating in a prize giving at 18h00 where prizes will be presented by Darren Maule! Please see the poster attached. We encourage you to participate in the many fun competitions we will be holding throughout the day.
Over the past 2 years, your Country Club Management has been following a very specific strategy to upgrade the Club on all fronts and we are immensely pleased with the great changes we have implemented. The festival is to showcase and celebrate the upliftment of your Club.
Some of the Club improvements we are proud of are:
The opening of The Watershed
The building of the CMH Land Rover uMhlanga Trail which is, this month, being extended onto Estate 1.
The refurbishment of the Golf Shop and enhancement of the Golf experience
The rebranding of our Golf Courses from Course 1 and Course 2 to The Woods and The Lakes
The redecorating of the Clubhouse reception area
The upgrade of the Sandpiper Function Venue
The introduction of HITfit and a Mount Edgecombe Country Club Juniors squash team
The introduction of under 25-year old's bowling
The introduction of dancing, MTB lessons, squash and holiday clubs for the children on the Estate
The introduction of an extensive array of Resident events – Food & Wine pairing, comedy nights, musical evenings, movie nights, Diwali celebrations and taking Halloween to an all-time new level.
Over the next 6 weeks we will be sending information on each and every sport, highlighting what competitions you can participate in. Please be sure to book your spot!
---
 Thank you, H2O
H2O International sponsors a purified water hydration station along the ever popular trail on the Estate. It's located just past the Crystal Downs Community Centre on Estate Two.
It's a high-end six-stage filtration and purification system that removes all unwanted chemicals and contaminants found in tap water. Feel free to fill up your water bottles while using the trail.
Thank you, H2O for your generosity. It is greatly appreciated.
---
 MOUNTAIN BIKING LESSONS FOR KIDS
The Monday afternoon Mountain Biking lessons, organised by Mount Edgecombe Country Club and run by Ian Wilson from Single Track Minded, have grown from strength to strength. All lessons start at the Watershed and the cost is R120 annual enrollment fee (includes a bike board and T Shirt), R650 per term (10 lessons). Your first trial lesson is free!
Schedule of Lessons on a Monday
14h30 – 15h00 Kids 3 years old and up who are on balance bikes
15h15 – 16h00 Kids 5 to 8 years old who can ride
16h15 – 17h15 Kids 8 to 12 year who are advanced riders
16h15 – 17h15 Cycling Academy for serious riders
Please call Ian Wilson on 073 153 0986 to book your spot.
As part of the Mount Edgecombe Sports & Lifestyle Festival on the 16th September, we have organised kids and adults Mountain Biking competitions as well as a Trail run. This starts at 10am – please keep a look out for more details in our newsletters. We encourage you to bring along friends and family to participate in our wide range of competitions across all sports.
---
 HITFIT 8 WEEK CHALLENGE

---
 SADGA KZN Festival Week

What a privilege that this year, Mount Edgecombe Country Club will again host the SADGA festival week. The KZN Festival Week is as follows:
Tuesday, 4th September – Canon FSP Interschools at Mount Edgecombe Country Club 10:00–12:30
10 Physically disabled children from Mason Lincoln School, Open Air School and RP Moodley Secondary School will play on a modified golf course designed for the Children on the putting and chipping areas at Mount Edgecombe Country Club.
Thursday, 6th September – SADGA Watches Unlimited golf day Annual fundraiser where all the funds raised go to the First Swing Program
Saturday, 8th August – Provincial Day Noordsberg GC
For the Canon press release, please click here
To read an inspiring extract from the Witness, please click here
---
Dancing with Emma Tomlinson
Dancing is held at the Squash Courts. Please note that the parking area outside the Squash Courts is for Staff and for deliveries only. Please could we ask parents to park in the main car park and walk your children to the Squash courts. Thank you.
Dance Class Schedule
A Word From Emma Tomlinson
Em In Motion
Live to move • Move to live
I've recently opened my own dance/ acrobatics studio called Emotion, which is situated in Mount Edgecombe Golf Estate One, at the squash courts.
My main focus in my studio is Acrobatics, which I teach Monday to Friday in the afternoons. This is where my pupils are taught about flexibility and balance, and how to use both while executing different acrobatic tricks.
A few of my acrobats participated in Acrobatic examinations earlier in the year and all received over 90% – Honours with Distinction, and are now working towards a huge competition called MOVE, which takes place in three weeks, as well as working towards our end of year show.
My acrobats will be showcasing their talent at the Mount Edgecombe open day on the 16th of September!
Classes depend on age & ability which I assess after the first lesson. R400 a month for one class a week, R600 a month for two classes a week. There are also sibling discounts 🌟
If you love dancing, I'd love to you teach you!
Call me on 082 521 5619
---

---
Mount Edgecombe Bird & Environment Club
Good day all birders!
We have organized a talk by well-known birder, Steve Davis, at the Mount Edgecombe Country Club on Thursday, 23 August at 18h00.
The talk will be on Garden birds and gardening for birds.
Steve will advise what kinds of birds can be found in our gardens as well as how to attract a greater diversity of birds. He will also talk about what birds are looking for and suggest types of plant material to use to entice our feathered friends.
As usual, the charge is R30 per person, and arranging a meal afterwards will provide an opportunity to discuss birding and related matters.
Please confirm if you are attending, to assist me in arranging the venue.
Thank you ~ Anton
E-mail: anton@mescc.co.za
Mobile: 082 458 4176
---
 Arbor Week 1~7 September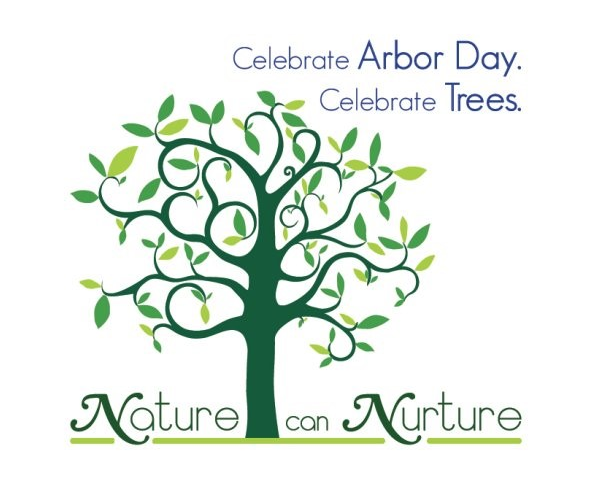 Dear Members and Residents,
We are on a drive to introduce different trees and shrubs onto the Estate. If you want to attract birds and bees to your garden, planting a tree or two will certainly help. We are compiling a list of trees with their prices and sizes to help you make your choice when buying a tree for Arbor Week. You may even donate a tree!
Trees play a vital role in rural and urban populations. They are needed to enrich and anchor soil, to maximise water supplies, to beautify urban areas and to provide shade and shelter. They are also crucial for biodiversity conservation. Products and services from trees include food, timber, fiber, medicines and energy.
Please support this important initiative. We only have one Earth and we need to preserve it by planting one tree at a time.
---
NEW BOAR'S HEAD TUESDAY & THURSDAY SPECIAL
---
Watershed Cafe Specials for August
BREAKFAST (Served from 6:30am-10:30am)
PULLED PORK BENEDICT R85
Slow roasted BBQ pulled pork set on toasted English muffins with rocket, 2 poached eggs and hollandaise sauce.
SCOTCH EGG R55
Boiled egg wrapped in pork mince and deep fried in panko bread crumbs served on creamed spinach, sautéed cherry tomatoes, bacon jam, hollandaise sauce and reduced balsamic vinegar.
LUNCH / DINNER (Served from 12:00pm)
PULLED PORK TRAMEZZINI R75
BBQ pulled pork, red cabbage, spring onion, rocket and cheese filled tramezzini served with fries or side salad.
NORWEGIAN SALMON R165
Grilled rare fillet of Norwegian salmon basted in maple soy and toasted with sesame seeds served with asparagus, baby potatoes, cracked cherry tomatoes, Phuket mango salsa and lemon butter sauce.
THAI YELLOW CHICKEN AND PRAWN CURRY R120
Chicken and prawn tails simmered in a blend of coconut milk, ginger, garlic, turmeric and lemongrass served with basmati rice, pineapple chutney and cucumber raita.
SALDANHA BAY MUSSELS
COZZE AGL R125
Prawn and Saldanha mussels cooked in olive oil, white wine, chilies, anchovy, lemon, and cherry tomatoes served with linguini or penne pasta.
SALDANHA BAY MUSSEL POT R125
Saldanha mussels simmered in a creamy garlic and white wine sauce served with toasted ciabatta slices.
THAI YELLOW MUSSEL, PRAWN TAIL & LINE FISH POT R145
Saldanha mussels with line fish pieces and prawn tails simmered in fragrant lemongrass, garlic, ginger, coconut and coriander sauce served with toasted ciabatta slices and white rice.
CAFÉ DE PARIS T-BONE R165
500g chargrilled T-bone grilled to perfection topped with Café de Paris compound butter, served with a choice of your side.
---
MOUNT EDGECOMBE ESTATE CONTACT NUMBERS
Mount Edgecombe Country Club:
031 539 5330
The Golf Shop:
031 539 1010
Driving Range:
031 833 0753
Mount Edgecombe Country Club Estate One:
031 502 2534
Mount Edgecombe Country Club Estate One Security:
031 539 2998
Mount Edgecombe Country Club Estate Two:
031 502 5360
Estate Two Control Room:
031 539 3144
The Watershed Cafe:
031 539 8313