Dear Members and Residents
Dear Members and Residents,
After all the numerous changes, upgrades and re-branding of our Golf Courses we felt it was high time that the world outside our walls knew about the Club's many improvements. Marketing our Club is also important to attract new Non-Residential Members who are important for the sustainability of the Club and to keep your annual membership fees from escalating.
On Tuesday 21st August we had a media day with our Golf Director, Micky Hough delivering a speech. The journalists met a number of our Ambassadors and were given a tour of the golf course and enjoyed a meal at The Watershed Cafe. Do look out for an article in the Sunday Tribune this Sunday.
Please support National Golf Day on Monday 3rd September and help our Club win the prize for the most registered golfers – please see details below.
Please note that the Fishing Competition on the 16th September is now open to all Members and Residents – Please book and pay through Ronnel at the Club House, admin reception.
I do hope you have a great weekend and please stay in touch.
Contact details – desiree@mountecc.co.za
You're welcome
Desiree Stone
Club Manager
---
---
NATIONAL GOLF DAY 3RD SEPTEMBER – HELP US BE THE
LEADING CLUB
Dear Residents & Members
Ever thought you could beat Ernie, Louis, Charl or even the legend himself Gary Player? Now is your chance!! Register for The National Golf Day and you can compete against all of them.
The National Golf Day on 3rd September is a celebration of all things Golf and a chance for all of us to challenge South Africa's 6 Major winners in a live scoring event. read more about it at www.nationalgolfday.co.za
The Club with the most registerd players wins R10 000 and the Club with the second most registered players wins R5000. Please participate and help Mount Edgecombe Country Club be the winning Club!
We are celebrating all things golf with the National Golf Day and if you'd like to be part of this incredible national event, register today.
STEP BY STEP INSTRUCTIONS:
1. Go to www.nationalgolfday.co.za
2. Register and fill in in your details
3. Complete payment (R100)
4. Once you have received your email, call the Golf Shop on
(031) 502 1010 and book your tee off time.
---
EWN SPORTS REPORTER INTERVIEWS OUR BRANDON STONE
EWN Sports reporter Marc Lewis speaks to Brandon Stone about being listed in the top 100 of the PGA Tour world ranking. Click here to watch the interview.
---
CMH LAND ROVER UMHLANGA TRAIL
We have had a number of complaints from concerned Golfers with regards to cyclists, runners and walkers using the Trail during golf hours. Children have also been sighted. This is exceptionally dangerous! We also can not have people using the Trail during a Corporate Golf Day – it really makes Mount Edgecombe Country Club look below standard.
It is therefore absolutely imperative that trail users ONLY use the Trail between 05h00 and 07h00 and 17h00 and 19h00 daily. The Woods (Old Course 1) is usually closed on a Tuesday and trail users may only use this portion of the Trail on a Tuesday. The Lakes (old Course 2) is usually closed on a Monday and trail users may use only this portion of the trail and not the new extension on The Woods.
Please note on occasion the Golf courses may be in use on the days they are usually closed. On these days the Trail is closed. Your cooperation is appreciated.
---
Squash – Durban Premier League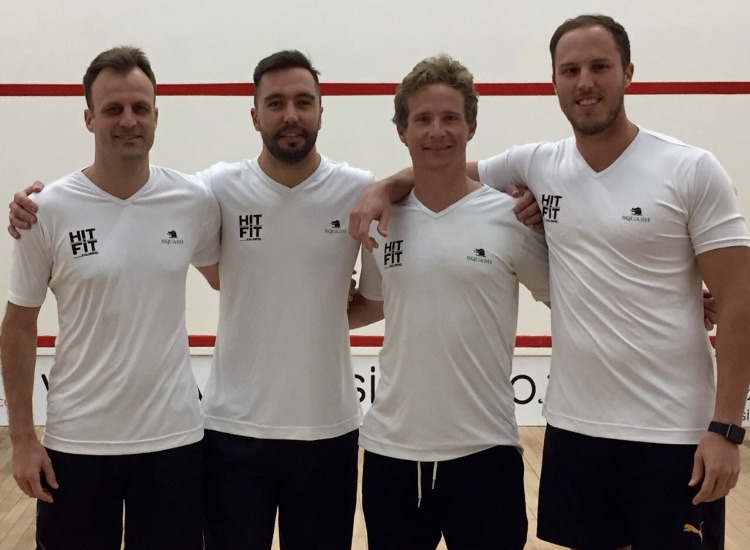 The Mount Edgedcombe Country Club first team squash went unbeaten and won the prestigious Durban Premier League this season! The last time the club won the premier league was back in 1991 when it was still the old Huletts Country Club.
The second and third teams are also on track to win their respective leagues which will make it a historic year for the Club!
Well done to all those involved and our squash pro Matt Boote.
---
BUNNIES
8-WEEK LADIES LEARN TO PLAY GOLF COURSE
Our Communications Manager, Robyn Spies, has started the Ladies 8-week "Bunnies" Golf Course at the Mount Edgecombe Driving Range.
Follow Robyn's weekly updates:
Week 2
Today we all arrived eager to learn – what we really ended up learning was how much fun golf can be! It is interesting to see what a little putting competition can bring out in all of us! Who is super competitive, who is a joker….and who is a bad loser!!
First, we were introduced to Nicci Taylor who guides the bunnies through Golfing Etiquette but Nicci is also the bunny mum who has a number of Bunny groups at different levels who have gone on to play on the Golf Course. Nicci is one of the highest rules officials in the country and so we are very privileged to have Nicci as part of the Bunnies program.
After half an hour with Nicci, we were handed over to Steve – PGA Coaching Professional who taught us the basics of putting. A number of balls were laid out in different configurations to help us judge speed and distance. A lot harder than it looks! We ended with a putting competition which was great fun and what is ideal is that the driving range is just a stone throw from the Estate. Our bunnies group have already arranged to meet to practice…..perhaps with wine after. Or maybe we arranged to meet for wine with practice afterward! Wish I could input a laughing monkey face emoji here!!
---
FESTIVAL – BOOK YOUR GOLF TODAY
The Mount Edgecombe Country Club Sports & Lifestyle Festival – sponsored by CMH Land Rover Umhlanga on 16th September – is going full steam ahead! Bookings for all sports are filling up nicely – thank you for your support!
The aim of the festival is to bring the Mount Edgecombe Country Club Estate community together and to boost Non-Residential Membership which is vital to the sustainability of the Club. A successful Club has a direct impact on our Brand which positively effects your property values. To boost Club Membership, we will be offering some great membership packages.
Highlights of the day include:
07h00 The Prop247 Fishing Competition
10h00 The Cornubia Mall Mountain Biking and Trail Running
competition
11h00 Chipping Competition
12h00 The Golf competition
12h30 Kid's tennis
13h00 Dance show by Emma Tompson and her little dancers
14h00 Kid's putt-putt competition
15h00 Bunnies golf competition
15h30 Bowls Demo
16h40 Bowls U50's vs over 50's
18h00 Prize giving with Darren Maule
19h00 Prize giving dinner
---
 Thank you, H2O
H2O International sponsors a purified water hydration station along the ever popular trail on the Estate. It's located just past the Crystal Downs Community Centre on Estate Two.
It's a high-end six-stage filtration and purification system that removes all unwanted chemicals and contaminants found in tap water. Feel free to fill up your water bottles while using the trail.
Thank you, H2O for your generosity. It is greatly appreciated.
---
 MOUNTAIN BIKING LESSONS FOR KIDS
The Monday afternoon Mountain Biking lessons, organised by Mount Edgecombe Country Club and run by Ian Wilson from Single Track Minded, have grown from strength to strength. All lessons start at the Watershed and the cost is R120 annual enrollment fee (includes a bike board and T Shirt), R650 per term (10 lessons). Your first trial lesson is free!
Schedule of Lessons on a Monday
14h30 – 15h00 Kids 3 years old and up who are on balance bikes
15h15 – 16h00 Kids 5 to 8 years old who can ride
16h15 – 17h15 Kids 8 to 12 year who are advanced riders
16h15 – 17h15 Cycling Academy for serious riders
Please call Ian Wilson on 073 153 0986 to book your spot.
As part of the Mount Edgecombe Sports & Lifestyle Festival on the 16th September, we have organised kids and adults Mountain Biking competitions as well as a Trail run. This starts at 10am – please keep a look out for more details in our newsletters. We encourage you to bring along friends and family to participate in our wide range of competitions across all sports.
---
 SADGA KZN Festival Week

What a privilege that this year, Mount Edgecombe Country Club will again host the SADGA festival week. The KZN Festival Week is as follows:
Tuesday, 4th September – Canon FSP Interschools at Mount Edgecombe Country Club 10:00–12:30
10 Physically disabled children from Mason Lincoln School, Open Air School and RP Moodley Secondary School will play on a modified golf course designed for the Children on the putting and chipping areas at Mount Edgecombe Country Club.
Thursday, 6th September – SADGA Watches Unlimited golf day Annual fundraiser where all the funds raised go to the First Swing Program
Saturday, 8th August – Provincial Day Noordsberg GC
For the Canon press release, please click here
To read an inspiring extract from the Witness, please click here
---

---
 Mount Edgecombe Bird & Environment Club
Bird Walk at Pani Dam – 1 September
The Bird and Environment Club has also organised the third of our quarterly Pani Dam walks this year, which takes place on Saturday, 1st September.
We meet at the Watershed parking area at 06h30, for a 06h45 start, and have arranged for well-known birders to guide and assist us in identifying the numerous birds that are to be found around the dam and environs.
There will be a charge of R30-00 per person to do the walk, (children are welcome at no charge), and The Watershed will be available for refreshments after the walk. This is a fantastic opportunity to socialise and discuss birding.
To assist us in organising the walk, please advise me via e-mail if you intend joining us for the walk.
Non-members of Mount Edgecombe Country Club who wish to attend the walk are requested to e-mail the names of all the participants to me in order that access can be arranged at Gate 5.
Thank you ~ Anton
E-mail: anton@mescc.co.za
Mobile: 082 458 4176
---
Bird Club Guided Visit to Ngoya & Dlinza Forest – Date Change
The Mount Edgecombe Bird Club has changed its guided visit to the Ngoya and Dlinza Forests near Eshowe to Saturday,15 September ~ it was originally planned for the weekend of 15 and 16 September 2018, but due to a clash with a MECC function on Sunday 16th, we've rescheduled.
The plan is now to leave early on Saturday morning, do birding in the Ngoya Forest, and later drive on to the Dlinza Forest and Boardwalk for a picnic lunch, returning to Durban in the afternoon.
As usual, there will be a R30.00 per person charge, and children will be free.
The forests are well known for the Green Barbet, Spotted Ground-Thrush, Yellow-streaked Greenbul and the Eastern Bronze-naped Pigeon, and we have arranged for an excellent guide, Junior, to lead us.
Closer to the time, once numbers of people are known, we could organize group travel if required.
Should you wish to join this excursion, please advise me by e-mail and the number of persons attending.
Thank you ~ Anton
E-mail: anton@mescc.co.za
Mobile: 082 458 4176
---
 Arbor Week 1-7 September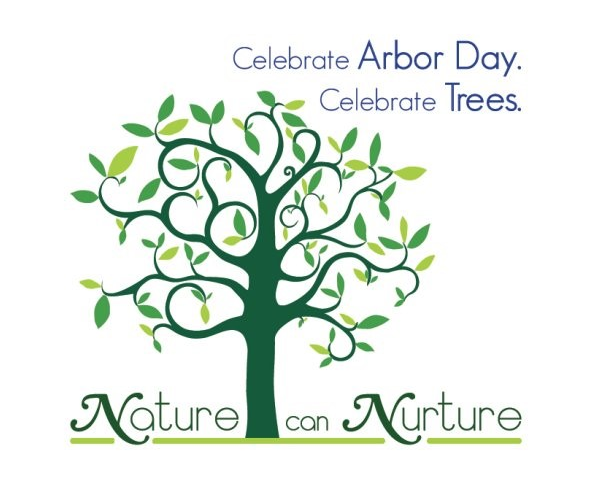 Dear Members and Residents,
Arbor Week is from the 1-7 September and this year we are aiming to increase the diversification of the indigenous trees on the Estate. Leitch is leading this initiative by donating a number of Yellowwood trees. Please support your Estate by either buying a tree (see list below and link to email your order to Warren) or making a donation to:
Banking Details are as follows:
Account Name: Mount Edgecombe Country Club
Bank: Standard Bank
Account Number: 051378817
Type: Business Cheque Account
Branch: Durban North
Code: 042826
Rerference – please use your surname and 64021
With this in mind, please click here to browse through our list of trees ~ Let's help preserve our beautiful Earth by planting one tree at a time.
Click here to email Warren and confirm your order.
---
 Probus Bowls Day – Friday, 12 October 2018

Good Day Fellow Probus Members!
Each year we have a Bowls Match against Durban North Probus and this year it is our Club's turn to host it.
The match will be played on the morning of Friday, 12 October 2018, followed by a light lunch and prize-giving in the Private Dining Room.
Just like last year when we WON the trophy, the format will be Mixed Trips. It is an opportunity for those of you who play the occasional game of Bowls to enjoy a fun, but competitive morning on the Greens.
There will be a list at our next Probus meeting on the 3 September but I am happy to collect names beforehand. If you would like to play, please let me know whether you are a regular bowler and what position you usually play. Please give me your telephone number and email address too.
Kind Regards ~ Chris Taylor
Tel & Fax: +27 31 539 4960
Cell: +27 84 657 6188
---
 MOUNT EDGECOMBE ESTATE CONTACT NUMBERS
Mount Edgecombe Country Club:
031 539 5330
The Golf Shop:
031 539 1010
Driving Range:
031 833 0753
Mount Edgecombe Country Club Estate One:
031 502 2534
Mount Edgecombe Country Club Estate One Security:
031 539 2998
Mount Edgecombe Country Club Estate Two:
031 502 5360
Estate Two Control Room:
031 539 3144
The Watershed Cafe:
031 539 8313