We have world-class facilities with the ability to cater for varying group sizes in our various function rooms.
Our amazing banqueting team offer outstanding cuisine, accommodating varied meal preferences and requirements, and ensure that the highest quality, service and standards are met for all functions
KINGFISHER BAR
The Kingfisher Room is designed to accommodate the medium to smaller groups of 50 to 80 with unparalleled ambiance. This room is beautifully structured to overlook the putting green, and has it's own built in bar, making it an ideal venue for private functions and conferences. It can accommodate up to 50 guests banquet style and 50 guests cocktail set up.
WEAVERS NEST
The Weaver's Nest offers the versatility of being a venue that can cater for board meetings through to small conferences and private functions. This room will, depending on the style of function, accommodate groups up to 50 banquet style or opens up into the Kingfisher Room to accommodate a maximum of 100 guests. For cinema style seating a maximum of 80.
KINGFISHER BAR & WEAVERS NEST
There is a concertina door that separates these 2 rooms. Combined, we can cater for up to 120 guests.
BOARD ROOM
Comfortable and tastefully appointed this room is equipped with a ceiling mount motorised screen and data projector, surround sound and a pana white board. This room is ideal for meetings, training sessions etc and seats a maximum of 16.
SANDPIPER ROOM
The Sandpiper Room accommodates groups of up to 250 offering an overall pleasing and comfortable large function experience. This is our largest venue which is situated at the main club house, and accommodates up to 250 with a dance floor. The Sandpiper Room is an ideal venue for wedding receptions, golf days, cocktail functions and conferences.
EAGLE'S TERRACE
Eagle's Terrace is our Member's Exclusive Bar in which Members can relax and enjoy a sundowner.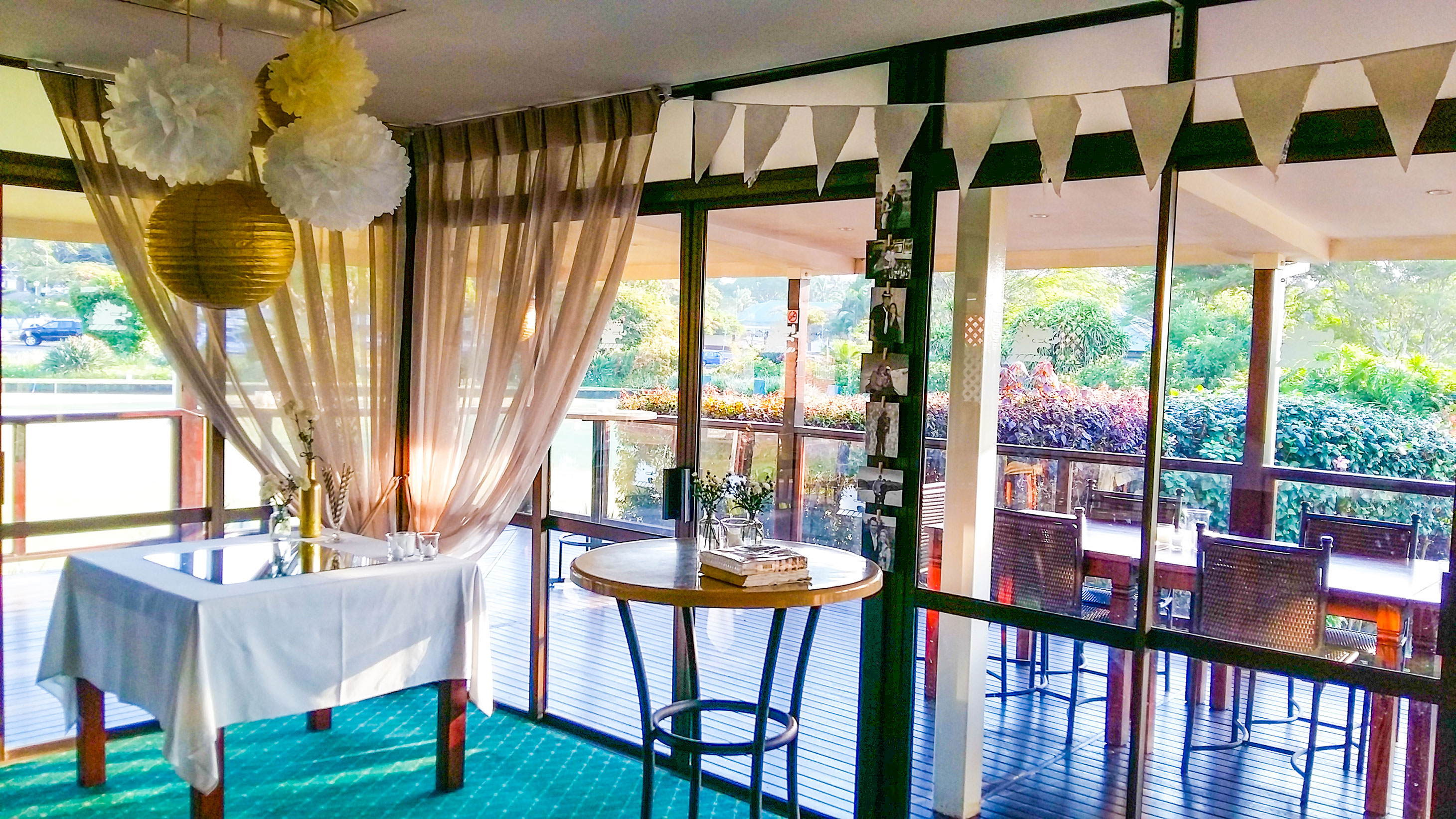 PRIVATE DINING ROOM
This is an intimate dining area ideal for breakfasts, lunches or dinners seating up to 40 guests and up to 60 guests for cocktail parties.